The Century Diamond is a 5-star cruise, firstly launched in August, 2008, together with her sister ship – Century Emerald (Viking Emerald), are top popular luxury cruises on Yangtze River.
Century Diamond

Ship Facts:
Cruise Name: Century Diamond
Rating: ★★★★★
Owned by: Century River Cruises, Chongqing
Maiden Voyage: August 2008
Speed: 26km/h
Air-Conditioning: Central Controlled
Tonnage: 7142 T
Built: 2008
Length: 110m
Beam: 16.8m
Draft: 2.6m
Crew: 138
Capacity: 264
Deck: 6
Century Diamond

innovative design includes:
Sun Deck with lounge bar
Multi-functional lounge
Spacious main dining room with Panoramic River View
Spa and massage facilities
Fitness center
5 floor atrium lobby
Souvenir Shops
Well stocked library
Non-smoking interior
English-speaking staff & guides
Laundry service
2 Lifts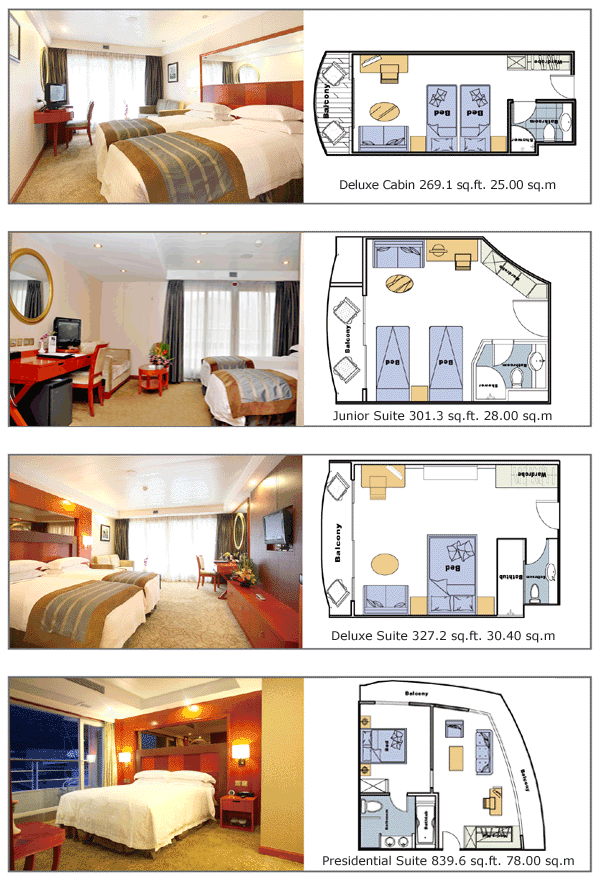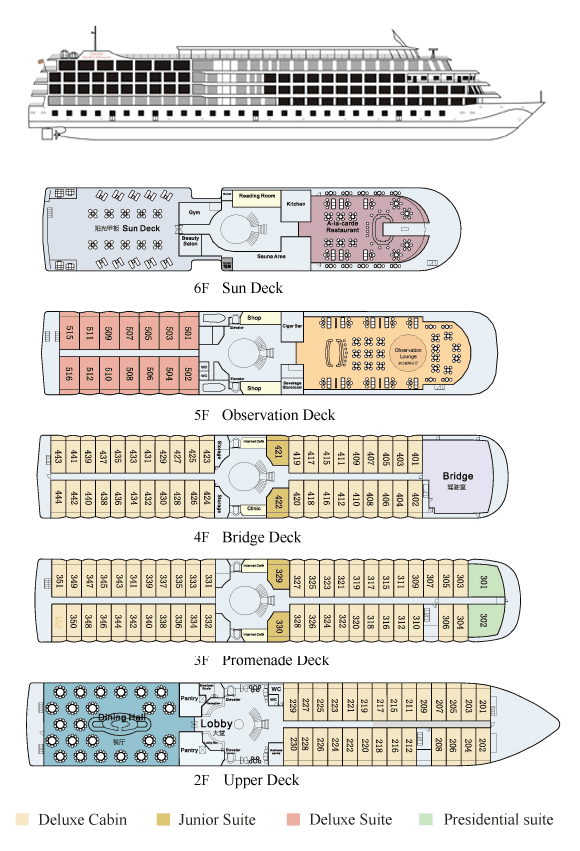 Cruise Service Charge
In lieu of tipping, the cruise line charges CNY 150 (approximately US $23.00) upon check-in. This service charge does not include a gratuity to our river guide or cruise director, which may be given at passengers' discretion based on their satisfaction with services received.
Century Cruises Shore Excursions
3 Nights Downstream
Chongqing to Yichang
Included:
Shibaozhai
Shen'nv Stream
Three Gorges Dam
Optional:
Fengdu Ghost City-CNY 290 per person
White Emperor City-CNY 290 per person
4 Nights Upstream
Yichang to Chongqing
Included:
Three Gorges Dam
Shen'nv Stream
Shibaozhai
Optional:
Three Gorges Tribe-CNY 290 per person
White Emperor City-CNY 290 per person