The longest river in China and the third-longest river in the world, the 6,300 kilometer Yangtze River starts at the southern foothills of the snow-covered Tanggula Mountains in southwestern Qinghai Province and runs into the East China Sea, which covers Qinghai, Tibet, Chongqing, Yunnan, Hubei, Hunan, Jiangxi, Anhui, Jiangsu, and Shanghai.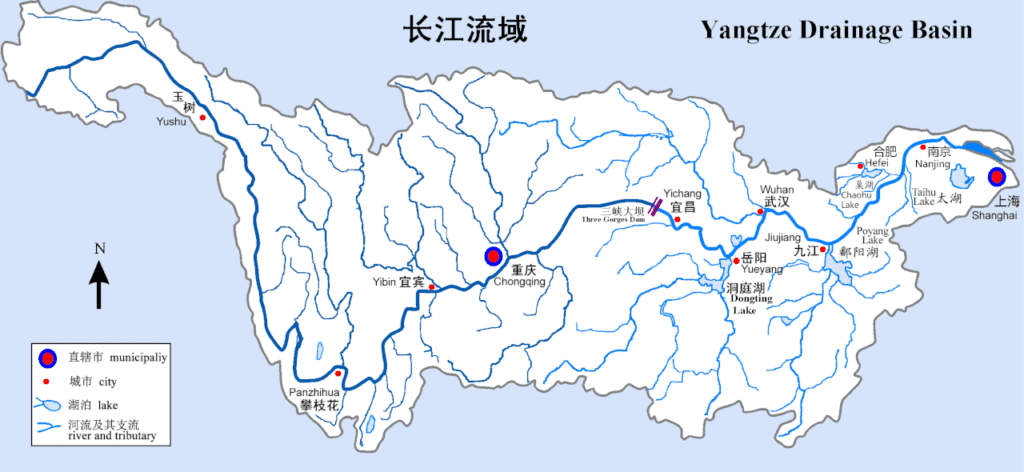 Yangtze River Cruise Map
Your Yangtze River cruise ship navigates through one of the most spectacular regions of China. Most Yangtze River cruise ships are sailing in the Three Gorges area between Chongqing and Yichang. Below are the Yangtze River cruises map.
Yangtze River Cruises
Cruises sailing from Chongqing to Yichang are 4 days and 3 nights, while Yichang to Chongqing cruises are 5 days and 4 nights (downstream cruises sail with the current and are a bit faster).
Keep Reading: Downstream Cruise or Upstream Cruise