Yangtze.com – Your Personal Yangtze River Cruise Travel Agent
Along the ruggedly scenic and culture-rich shores of the third-longest river in the world, travels your next adventurous respite – Our Yangtze River Cruise. More than just a booking agency, we're travel enthusiasts — we want what would sweep us off our feet, to sweep you off yours. This isn't just a luxurious cruise or fine dining. It's cultural immersion, with a wealth of shore excursions for you to take part in. It's awe-inspiring scenery, from private cabin balconies. And it's a hassle-free breath of fresh rural air, with our diligent and knowledgeable guidance. All included in one rare and quality price.
Our river cruise bookings on the Yangtze take you through one of China's most stunning regions — the Three Gorges. And unlike an ocean cruise, you're fully immersed on all sides by the beauty of what we lovingly call "the Heart of China". As residents of the Yangtze, we're uniquely qualified to ensure that the quality you receive in return for your hard-earned dollars cannot be compared.
With 20 cruise ships at our fingertips, a full suite of English-speaking services, and all-inclusive ability to handle your travel logistics from the moment you arrive in China — we have you covered.
We want to hear your story — we want to fulfill your unique vision for a memorable life experience. Join us in our love affair with the majestic and legendary Yangtze River, and schedule a consultation with one of our personable and passionate region enthusiasts today.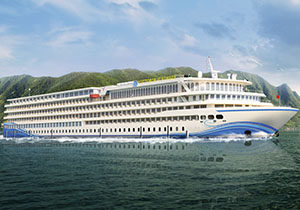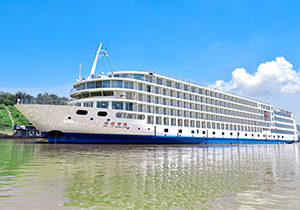 POPULAR YANGTZE RIVER CRUISE LINES
USEFUL TRANSPORT INFORMATION