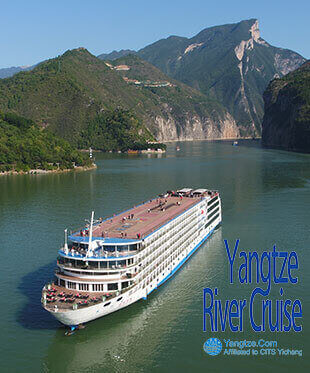 Yangtze.com – Your Personal Yangtze River Cruise Agent
More than just a booking agency, we're travel enthusiasts – we want what would sweep us off our feet, to sweep you off yours. With 30 cruise ships at our fingertips, a full suite of English-speaking services, and an all-inclusive ability to handle your travel from the moment you arrive in China.
We want to hear your story – we want to fulfill your unique vision for memorable life experiences. Join us in our love affair with the majestic and legendary Yangtze River, and schedule a consultation with one of our personable and passionate region enthusiasts today.
YANGTZE RIVER CRUISES USEFUL INFO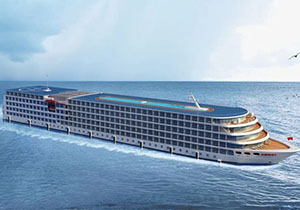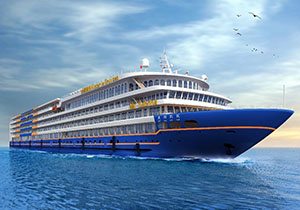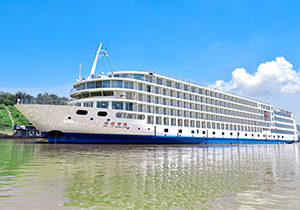 YANGTZE RIVER CRUISE GUIDE

Planning for Yangtze River cruises, or ready to get aboard your dream cruise ship? The ultimate Yangtze River cruise guide could help you know more about your journey. All you need to know and more is just one click away.
Yangtze River & Three Gorges Knowledges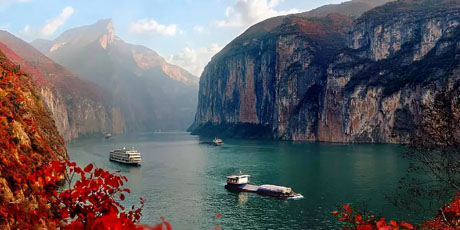 The Yangtze River is the longest river in China and the third-longest river in the world. The Three Gorges (Qutang Gorge, Wu Gorge, Xiling Gorge) is the highlight of the Yangtze River, and most Yangtze River cruise ships are sailing in this section.
Plan A Yangtze River Cruise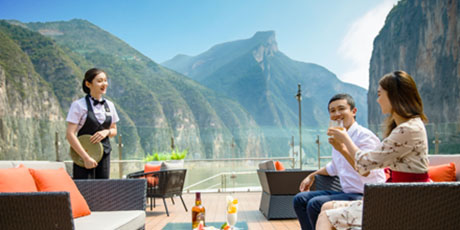 Haven't decided to do a Yangtze River cruise yet? Asking about whether it is still worth taking a Yangtze cruise? Or have problems choosing which cruise ship to book? This is the perfect section for all your questions and concerns.
Port Cities & Transportation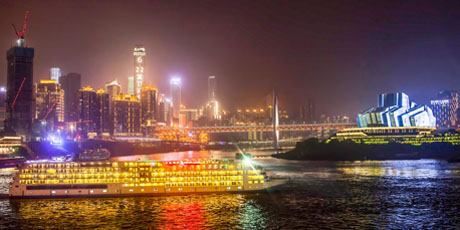 Choosing the cruise departing city could be important if you are planning a multi-day China tour which includes a Yangtze River cruise. Booked on a Yangtze River cruise already, but don't know the transportation before or after the cruises?
3 Nights Cruises from Chongqing to Yichang
4 Nights Cruises from Yichang to Chongqing
Shore Excursions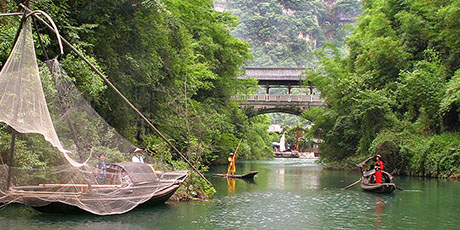 The best-known section of the Yangtze River is the Three Gorges of Qutang Gorge, Wu Gorge ad Xiling Gorge. Cruises on the Yangtze are the perfect way to get to know this fascinating area and unique historical sites on the banks of the Yangtze.

FREQUENTLY ASKED QUESTIONS
What is the difference between upstream and downstream Yangtze River cruises?
Upstream and downstream cruises include almost the same sights and excursions. Cruises sailing Chongqing to Yichang are 4 days and 3 nights, while Yichang to Chongqing cruises are 5 days and 4 nights (downstream cruises sail with the current and are a bit faster.
What are the embarkation and disembarkation time of the Yangtze River Cruises?
For 3 Nights / 4 Days downstream Yangtze River cruises sailing from Chongqing to Yichang, the embarkation time is between 5:00 pm – 8:00 pm on Day 1, and the cruise will end in Yichang between 12:30 pm – 1:30 pm on Day 4.
For 4 Nights / 5 Days Upstream Yangtze River cruises sailing from Yichang to Chongqing, the embarkation is between 5:00 pm – 10:00 pm at Maoping Port on Day 1, and the complimentary cruise shuttle is provided from Yichang city center between 3:30 pm – 8:00 pm. The disembarkation in Chongqing is around 9:00 am on Day 5.
What type of meals are provided on a Yangtze River cruise ship? What if I have a special dietary request?
Usually, sumptuous western and Chinese buffets are offered at breakfast, lunch, and dinner, except dinner on check-in date. An elegant Captain's Farewell Banquet is served on the final night of the cruise. If you have special dietary requirements (such as vegetarian, low sodium, diabetic), please advise us of your needs at the time of booking.
What is the dress code on a Yangtze River cruise ship?
Casual attire is recommended both onboard and shore excursions. Be sure to have a pair of comfortable walking shoes for excursions. For the Captain's Welcome Reception and Farewell Banquet, a jacket and tie for gentlemen and dress or dress pants for ladies is suggested.
POPULAR YANGTZE RIVER CRUISE LINES
Along the ruggedly scenic and culture-rich shores of the third-longest river in the world, travels your next adventurous respite – our Yangtze River cruises. This isn't just a luxurious cruise or fine dining. It's cultural immersion, with a wealth of shore excursions for you to take part in. It's awe-inspiring scenery, from private cabin balconies. And it's a hassle-free breath of fresh rural air, with our diligent and knowledgeable English-speaking guide. All included at a reasonable price.
Our Yangtze River cruises take you through one of China's most stunning regions — the Three Gorges. And unlike an ocean cruise, you're fully immersed on all sides by the beauty of what we lovingly call "the Heart of China". As residents of the Yangtze, we're uniquely qualified to ensure that the quality you receive in return for your hard-earned dollars cannot be compared.