---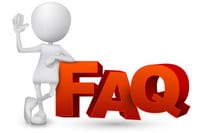 There are several Frequently Asked Questions from our clients, and if you have any other questions, please just feel free to contact us via the "Contact Us Form".
How may I book a Yangtze River Cruise?
1. You may search and book via the "Book Online Now" button on the navigation bar. For departures outside 30 days, only a deposit of US$200 would be charged and balance due would be charged 30 days before departure date; for bookings within 30 days, full amount would be charged. All bookings are subject to availability and we would confirm your booking or contact you within 1 business day.
2. Please submit an Enquiry Form or send emails to

info@yangtze.com

 and our cruise experts will contact you by emails within 8 business hours. Some special offers might be available from time to time, so please just feel free to contact us!
How far in advance should I book a cruise?
We recommend that you book as early as possible to secure your preferred ship. The Yangtze Cruise trip is very popular, especially in peak seasons. Book early to avoid disappointment!
What is the difference between upstream and downstream sailings?
Upstream and downstream cruises include almost the same sights and excursions. Cruises sailing Chongqing to Yichang are 4 days and 3 nights, while Yichang to Chongqing cruises are 5 days and 4 nights (downstream cruises sail with the current and are a bit faster).
If I travel alone, is it possible to make a cruise booking?
Yes. You can either book half cabin at the quoted price, or guarantee a single room by paying extra 75% as single supplement. For single share basis — Sharing is permitted in standard cabin only; the cruise line will pair you with another passenger of the same sex, and the single supplement will not be charged.
What is the child policy?
1. The child age is 2-11 years old. Passenger of 12 or above years old would be charged at adult price.
2. Sharing bed with parent is 50% of adult price; adding 1 extra bed or occupying 1 adult bed is 75% of adult price. (100% for President Cruises.)
What method of payment is accepted?
You will be asked to pay 30% as deposit at time of booking. For departures within 30 days, full amount may be requested at time of booking. We will charge the balance due no later than 30 days before departure.
All payment can be accepted by Pay Pal and bank wire transfer:
1. Pay Pal, and you can pay by credit cards such as VISA and Master Card.
2. Bank transfer: in US dollar if the travelers are still outside mainland China; in RMB if the travellers are already in mainland China.
How should I receive the cruise ticket?
After the final payment, we would email you the cruise voucher and boarding instruction. You may print out the documents.
How should I dress on the ship?
Casual attire is recommended both on board and on shore excursions. Be sure to have a pair of comfortable walking shoes for excursions. For the Captain's Welcome Reception and Farewell Banquet, a jacket and tie for gentlemen and dress or dress pants for ladies is suggested.
What type of meal is provided?
Usually, sumptuous western and Chinese buffets are offered at breakfast, lunch and dinner. An elegant Captain's Farewell Banquet is served on the final night of the cruise.
What if I have a special dietary request?
If you have special dietary requirements (such as vegetarian, low sodium, diabetic), please advise us of your needs at time of booking.
What about tipping on board?
A modest service charge has been instituted in lieu of tipping, and the current amount is CNY 150 per adult and to be paid upon check in. The service charge does not include a gratuity to our river guide or cruise director, which may be given at passengers' discretion based on their satisfaction with services received, as can gratuities for additional special services requested by passengers.