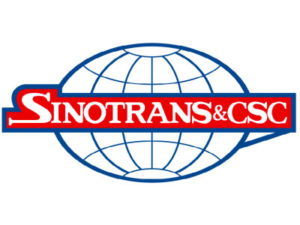 Changjiang Cruises (CCOTC Cruises) is operated by Changjiang Cruise Overseas Travel Co. (CCOTC) and now operates two luxury cruise ships at reasonable prices. Yangtze No.1 is a 4-star cruise ship, while the Yangtze No.2 is a 5-star cruise ship. In Spring 2018, the Chairman Xi Jinping took the cruise ship Yangtze No.1 to investigate the Yangtze River.
The Yangtze No.1 is the ONLY cruise ship that could sail through the Three Gorges Dam ship-lift and docks at Sandouping Port, and the passengers don't need to change to another sightseeing boat during the optional excursion at extra cost. Both of the cruise ships provide cozy cabins onboard, making your Yangtze River cruise journey relaxed and comfortable.
CCOTC Changjiang Cruises Ships
CCOTC Changjiang Cruises Highlights
Cozy cabins with private balconies and bathrooms
Yangtze No.1 is the first Yangtze ship with a swimming pool
Heated indoor swimming pool on Yangtze No.2
All cruise ships with elevators
English speaking cruise directors & tour guide available
2020 Sailing Schedules
Yangtze No.1 and Yangtze No.2 are sailing between Chongqing and Yichang, with 3 Nights 4 Days downstream cruises from Chongqing to Yichang, and 4 Nights 5 Days upstream cruises from Yichang to Chongqing.
CCOTC Changjiang Cruises Rates
Ship Name
Shoulder Season Rates
(Mar/Apr/Jun/Jul/Aug/Nov)
Peak Season Rates
(May/Sep/Oct)
Yangtze No.1
US$349.00
US$379.00
Yangtze No.2
US$359.00
US$389.00
** Above Yangtze River cruise prices are not valid for departures between Sept. 30 to Oct. 07.
CCOTC Changjiang Cruises Itinerary
Would you like to take Changjiang Cruises from Chongqing or Yichang?
There is no price difference, and the only difference is when you take a cruise from Chongqing, it is one day quicker. Cruises sailing from Chongqing to Yichang are 4 days and 3 nights, while Yichang to Chongqing cruises are 5 days and 4 nights (downstream cruises sail with the current and are a bit faster). Upstream and downstream cruises include almost the same sights and excursions.

Please Note:
The cruise itineraries are subject to change due to the weather, river conditions, and permission from the navigation authorities.
According to the water level conditions, the embarkation (3 nights cruise) / disembarkation (4 nights cruise) pier might be changed to Fengdu in Chongqing, and the coach transfer would be arranged from/to Chongqing city center by the cruise line, and if this situation happens, we would inform you at least one day before departure date, so please check your email for further information before going to the cruise pier.