Overview
Chongqing is one of the world's fastest growing cities, and one of the four most important urban centres in China, along with Beijing, Shanghai and Tianjin. Nestled on the upper shores of the mighty Yangtze River in central China, this thriving city has long been an important port and centre of trade.
Dating back to the 11th century BCE, Chongqing was the very first Chinese inland port to be open to the world. It also served as the capital of China for seven years, during World War II when Japanese forces had invaded coastal parts of the country. Today, Chongqing is famous for being the starting point for popular Yangtze River cruises, as well as for its dramatic skyline and stunning nightly light show, as well as its pretty mountain landscape.
Tourism & Climate
Chick here to check the weather in Chongqing.
Chongqing is hospitable for tourism all year round, with its inland climate offering hot and humid summers, and short, mild winters. Make sure to sample the famous spicy Sichuan cuisine from some of the city's many skilled street vendors.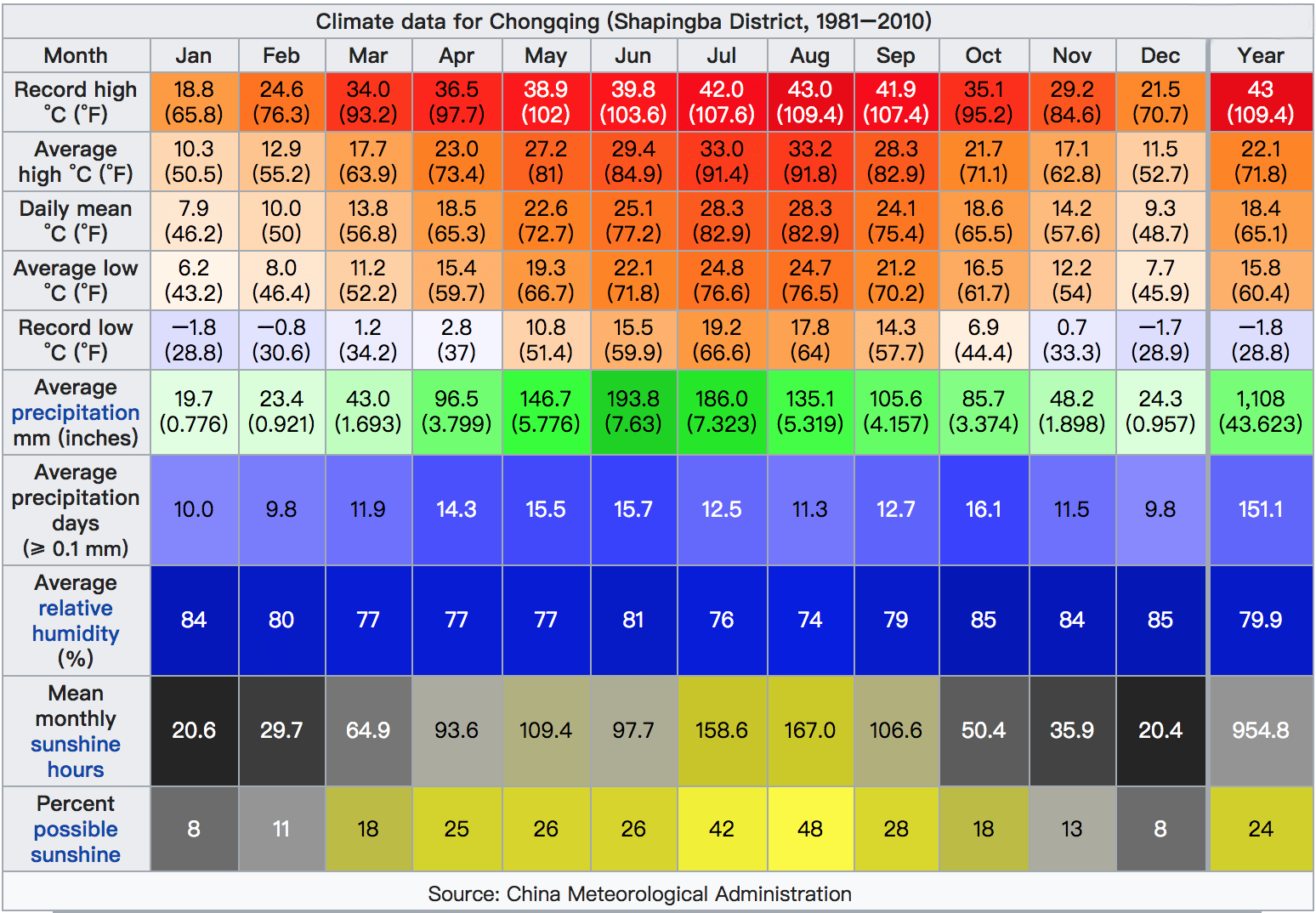 Chongqing is also a good starting off point for visiting the historic Three Gorges Dam, and the Three Gorges Museum. There is plenty to see right in the city itself. Popular stops include the beautiful Dazu Rock Carvings, the traditional Ciqikou Ancient Town and some excellent museums, including the General Joseph W. Stilwell Museum.
Because it was one of the first Chinese cities to open up to the world, Chongqing is home to one of the more unusual tourist attractions, known as Foreign Street. This entertainment area just north of the river is where the city's foreign population has been encouraged to set up shops. It's super kitschy and fun, and you can find an Australian pub, a giant Sphinx, an upside down house, and the world's largest public bathroom.


Chick here for the 3 Nights Yangtze River cruises departing from Chongqing.


Read more on the Chongqing Highlights: