Historic Wonders at the Jingzhou Ancient City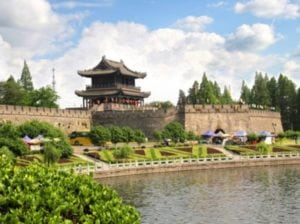 Right on the banks of the Yangtze River, the city of Jingzhou has been a key link for transportation and trade across China for more than 6,000 years. Today, this is one of the best places in China to get a glimpse into the country's legend-filled and glorious past.
The Ancient City of Jingzhou dates back two millennia, and was one of China's ancient cultural capitals. Eleven ancient emperors ruled from here, making it the heart of China's power for more than 100 years. Today, it is listed by the government as one of the top cultural and ancient cities for its abundance of ancient relics and sites.
The Ancient City is divided into three areas; Water City, Brick City and Earth City. The entire city is surrounded by a moat to protect the people from frequent battles that raged in the area. There are also many remains of stone and brick walls still standing from ancient times. The ornate Eastern Gate was where guests and important visitors were welcomed, and from the Quijiang Tower, there is a stunning view of the flowing Yangtze River.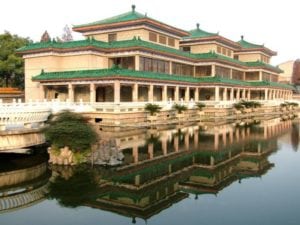 Make sure to visit the Jingzhou Museum, with its displays of ancient jade plates, spears, and some of the bamboo books that recorded the earliest works of mathematics.
Jingzhou is only 30 minutes by bullet train from Yichang. You could take a train from Yichang East Railway Station.