Century Legend, the sister cruise ship of Century Paragon, is a 5 plus stars cruise ship on the Yangtze River, offering the best facilities, delicious food, excursions, and cruising experience. She is charting a new course for the Yangtze River cruising. The engineering and green technology features include a propulsion and propeller system, designed to substantially reduce vibration and noise, while significantly increasing the ships' maneuvering capability.
Since August 2020, the Century Legend provides special 4 Day / 5 Day Yangtze River cruises. Click here for more details about cruise prices, departure dates and itineraries.

Century Legend

Ship Facts:
Ship Name: Century Legend
Rating: Plus
Owned by: Century Cruises
Maiden Voyage: May 2013
Speed: 24km/h
Air-Conditioning: Central Controlled
Tonnage: 12516 T
Built: 2013
Length: 141.8m
Beam: 19.8m
Draft: 2.8m
Crew: 150
Capacity: 398
Deck: 7
Century Legend

innovative design includes:
Sun Deck with shade system and lounge chairs
Indoor swimming pool
Multi-functional lounge and two bars
Spacious open-seating main dining room
Wi-Fi access in public areas
Spa and massage facilities
Fitness center
7 floor atrium lobby
Souvenir Shops
Cruise cinema and game room
Well stocked library
Non-smoking interior
English-speaking staff & guides
Laundry service
2 Lifts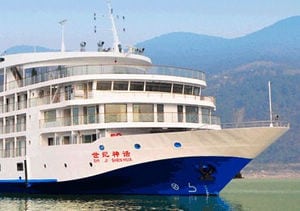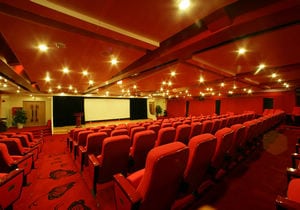 Why Century Legend?
Century Legend is the sister ship of Century Paragon, one of the most innovative ships on the Yangtze River built in 2013. The Century Legend and Century Paragon cruise ships are operated by Century Cruises, which has seven modern vessels on the Yangtze River. With its European engineering and design, the Century Legend represent an evolution of the luxury river cruise ships in China. These sister ships are ranking top among all Yangtze River cruise ships for her modern facilities and technologies and outstanding services onboard.
Environment-Friendly & Energy-Saving
Environment-Friendly & Energy-Saving are the design conceptions of the sister ships Century Paragon and Century Legend. The cruise ships incorporate the rudder and paddle unity technology, making a smooth sailing on the Yangtze River.
Processional Management & Executive Floors
The cruise line fully introduces the European hotel and river cruise management professionals to create a world-class cruising experience.
Century Paragon and Century Legend are the first Yangtze River cruise ships set up the separate Executive Floor areas on Deck 5 and Deck 6. Without outside interference, suite passengers could experience the top VIP Service. 
Functional Stateroom Features
The staterooms on the Century Legend are the most functional river cruise cabins in the world with the following features:
First to use all-glass balcony guardrail in the Yangtze River Cruise ships;
5-star hotel beddings and bathroom accessories;
Separated sleep and recreational area in the cabin;
Wet and dry partition separated bathrooms with shower and bathtub; 
Drinking water system in all cabins;
Automatic air conditioning system;
Direct telephone;
Satellite LCD TV wit CNN, HBO international channels;
Free WiFi onboard;
Deluxe Cabin
Cheers Bar
Butterfly Cinema
Main Dining Room
Heated Swimming Pool
Sundeck
Exquisite Chinese & Western Food
As the saying goes, "Hunger breeds discontent" – The quality of food and beverage is of paramount importance during the journey of the Century Cruise ships on the Yangtze River. The cruise line especially hires experienced Chinese and Western chefs from five-star hotels to cook exquisite dishes for you. There are dozens of types of buffet breakfast, lunch and dinner, and a round table dinner with local flavor. Let you enjoy authentic western food while enjoying Chinese cuisine.
The cruise ship equipped an indoor heated swimming pool with a total area of ​​200 square meters. It has become the largest and most luxurious swimming pool on the Yangtze River cruise ships. There is also a water bar, a gym, and a shower room beside the swimming pool.
During the voyage, the cruise ship has a variety of entertainment activities, such as Three Gorges knowledge lectures, Chinese martial arts, Tai Chi exercise, calligraphy and sculpture, Karaoke, etc.
Century Legend Staterooms
Deluxe Cabin
28 sq.m

(156 CABINS)

Junior Suite
30 sq.m

(4 SUITES)

Executive Suite
38.5 sq.m

(34 SUITES)

Presidential Suite
106 sq.m

(2 SUITES)

Century Legend Deck Plan