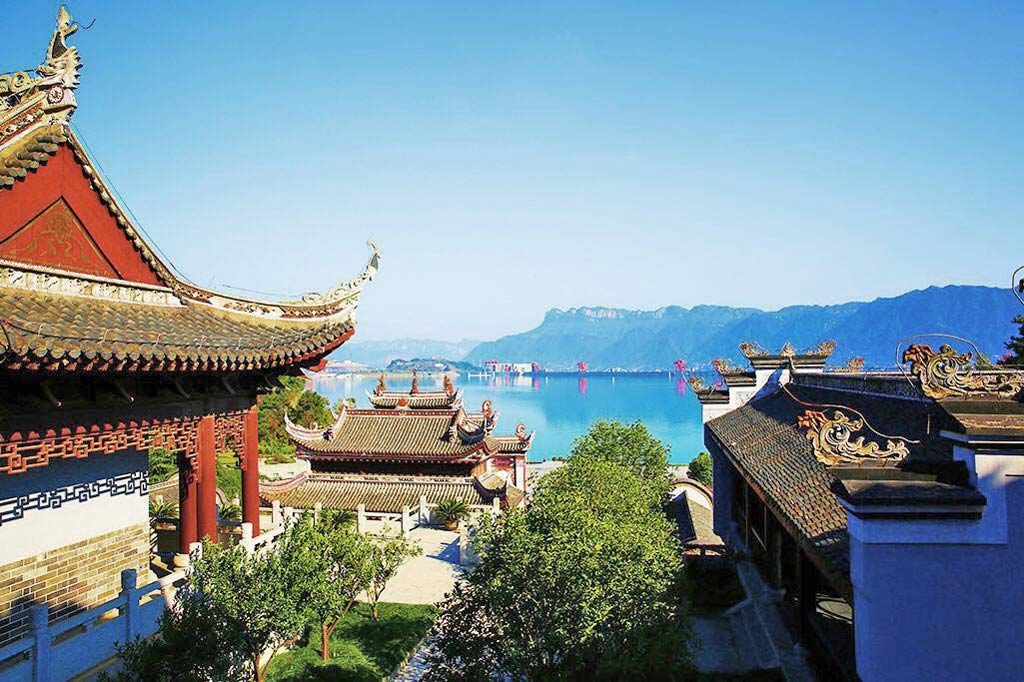 Information of Quyuan Temple
At the foot of Phoenix Mountain in Zigui County (Hubei Province) is the Quyuan Temple, which is the hometown of Quyuan (340-278 BC), a cultural scenic spot which includes an expansive view of the Three Gorges Dam Project and surrounding scenery. This scenic spot was first built in 850 AD, and after several refurbishments and enlargements, it is now considered one of the top 30 new touring sites along the Yangtze.
Qu Yuan was known as a great patriot poet and statesman, who served as a chancellor to King Huai of the Kingdom of Chu. His political enemies had him exiled, and in despair, he drowned himself in Dongting Lake. Historical records indicate that the local people searched for his body in Dongting Lake while beating drums and racing their boats. This event was the origin of the Dragon Boat Festival, which is commemorated each May.
Quyuan Temple is usually an optional excursion for the 4 Nights Upstream Yangtze River Cruise from Yichang to Chongqing.