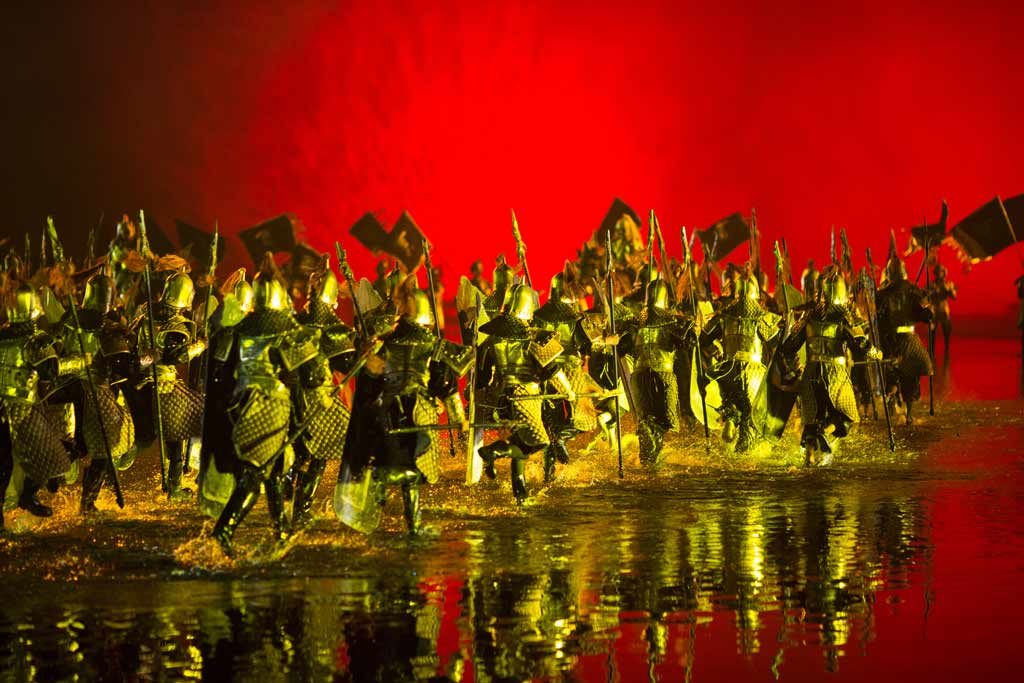 Optional excursion to experience the acclaimed "Romance of the Three Kingdoms" live-action musical and acrobatic performance, which is about the history and culture of the Three Kingdoms Period. Vivid scenes include songs, dances, acrobatics, sound effects, and 3D holographic laser projection.
It's an outdoor performance with the Three Gorges as its backdrop done on such an impressive scale, unlike anything passengers have experienced in traditional theater. It's truly a sight to behold.
The epic tale vividly presents historical scenes with elaborate costumes and 3D holographic projections in an outdoor setting on Three Gorges Harbour in Zhongxian with China's mist-shrouded Yangtze River as its stage.