The first steamer to sail along the Three Gorges was S. S. Lichuan, which arrived at Chongqing from Yichang in early 1898, the 24th year of the Qing Emperor Guangxu's reign. Previously, only wooden junks negotiated this section of the Yangtze River. It took them about 9 days to go from Chongqing downstream to Yichang, a distance of 648 kilometers. With the aid of sails and pulled by boat trackers, the journey upstream took about three weeks and sometimes even a full month.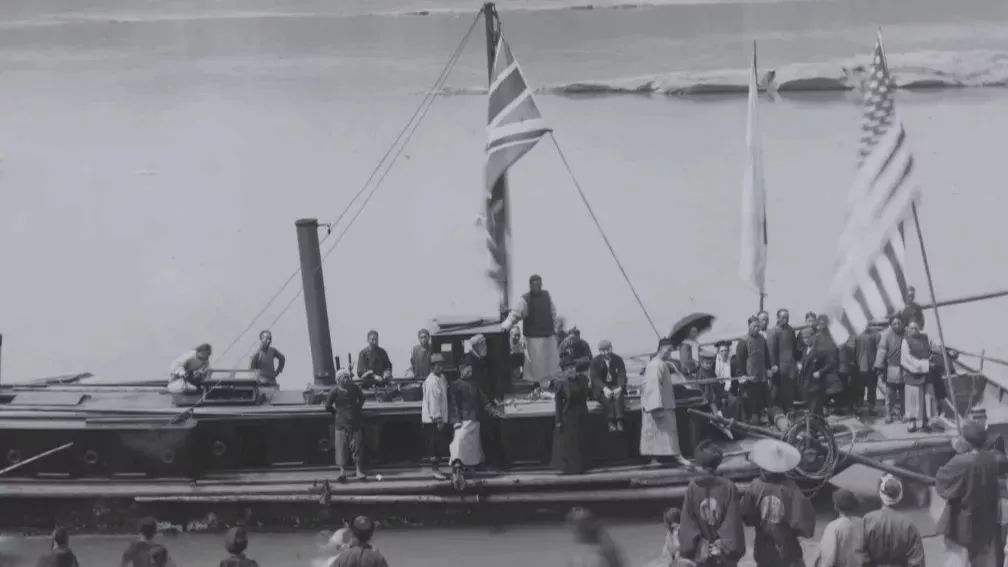 In 1883, a British merchant, Archibald John Little (1838-1908), came to Sichuan Province (before the 1980s, Chongqing was part of Sichuan Province). He was impressed by the province's abundant resources and the vast local market, all of which, however, remained to be fully utilized because of backward transport. Therefore, he decided to run a shipping company for profit. In 1887, he built his first steamer, the S. S. Guling, which was suited to navigation along the Yangtze Gorges. When it arrived in Yichang from Shanghai and was about to sail into the Three Gorges, however, the local owners of junks joined to protest against infringement on their rights. Little's plan came to life.
In 1890, the corrupt Qing government signed another unequal treaty with Britain, according to which Chongqing was made an open port. Emboldened, Little built another steamer, the S. S. Lichuan, having a wooden hull. It sailed for Sichuan in mid-February 1898 upstream from Yichang. Due to the low capacity of its engine, it had to be towed manually at the Three Gorges so that the journey to Chongqing took 25 days. This successful voyage marked the intensified imperialist plunder of China's resources. On its heels came more and more foreign steamers-and warships.
The first Chinese steamer to negotiate the Three Gorges was the S. S. Shutong of the Chuanjiang Shipping Company, which set sail from Yichang on October 19, 1911, and reached Chongqing on the 27th. It was a passenger-cargo ship with a 500-h.p. engine. Owing to limited shipping space, it had to cast anchor after nightfall so that the passengers could board some junks moored nearby for the night. A far cry from the experience of traveling on the spacious and comfortable Chinese steamers of today.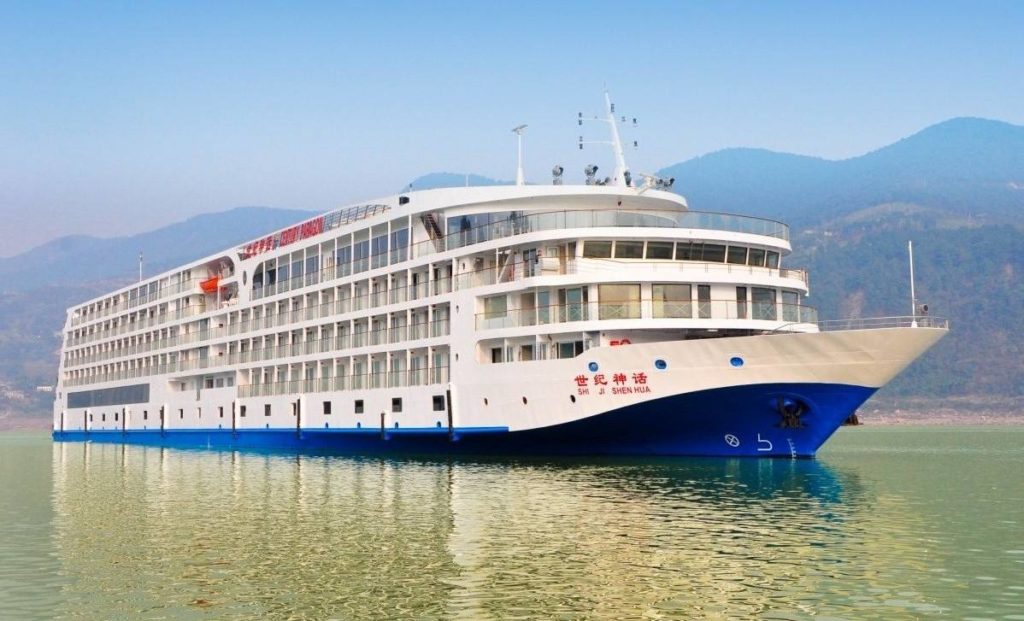 Nowadays, even the pure passenger ships carrying local people are going out of business. They are being replaced by the high way and luxury cruise ships. The scenes that 8 people in 1 cabin with upper and lower berths will be no longer seen soon.
Check the Luxury Yangtze River Cruise Ships:
· Century Cruises
· Victoria Cruises
· President Cruises
· Yangtze Gold Cruises
· China Goddess Cruises
· Changjiang Overseas Cruises
· Sanctuary Yangzi Explorer