Most travelers will book the basic cabin type – Standard Cabin on a Yangtze River Cruise tour, but for some travelers with more budget, you may spoil yourself by upgrading to a higher class cabin type, usually more spacious and luxury, such as Junior Suite, Executive Cabin, or even Presidential Suite. Many suite passengers could receive the enhanced amenities as VIP service package.
There are some upgraded cabin types recommended:
You may send the Contact Us Form on the left for the best prices on these upgraded Suites.
Executive Cabin on the cruise ship President No.7 and President No.8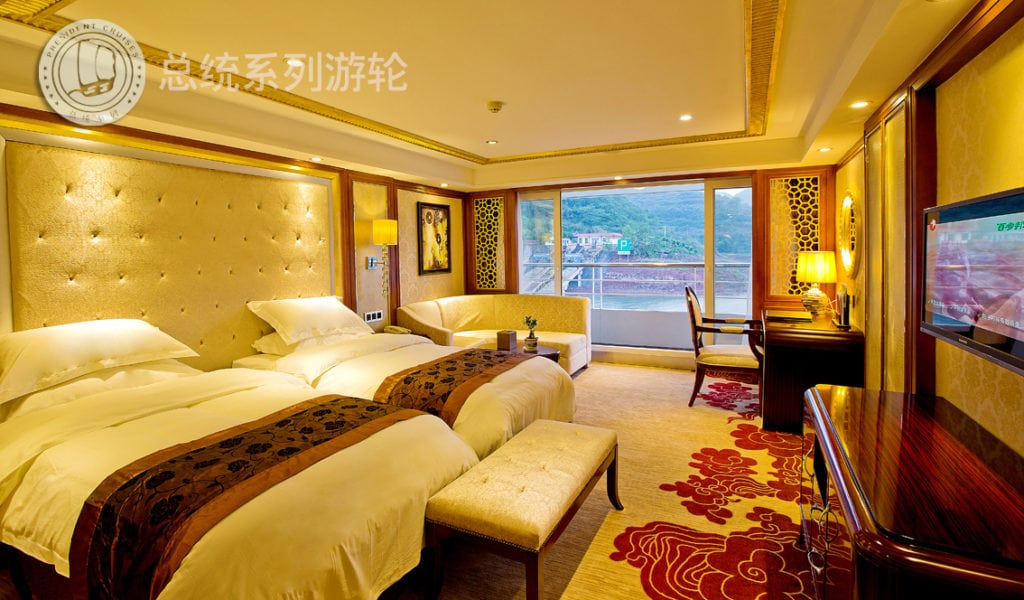 Executive Suite on the cruise ship Century Paragon and Century Legend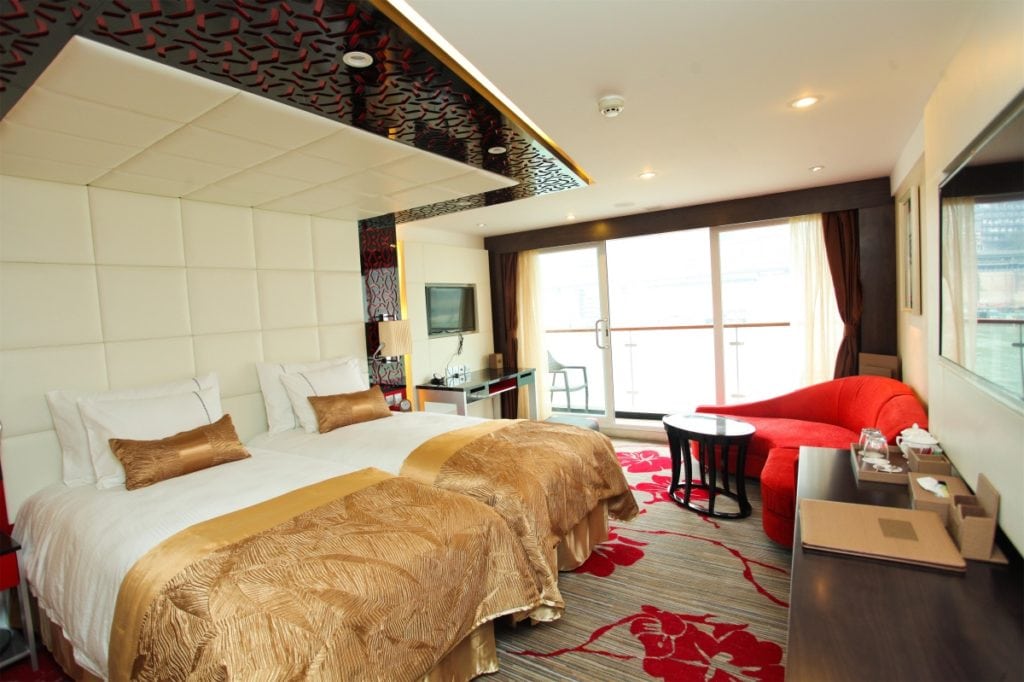 Presidential Suite on the cruise ship Century Paragon and Century Legend